Back to Top
Nu-Edge® Cobalt Chromium Brackets
Setting the standard for metal brackets. Stronger CoCr alloy material. Lower friction. Superior biocompatibility.
Overview
Stronger material. Lower friction. Superior compatibility.
Nu-Edge Cobalt Chromium Brackets set the standard for all metal brackets, with friction levels lower than stainless steel brackets of similar design1. Nu-Edge brackets are the first orthodontic appliance to be made of cobalt chromium (CoCr), which provides several advantages over stainless steel.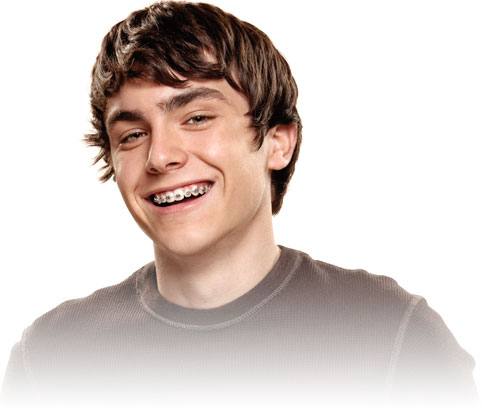 Engineering
Setting new standards for low friction
Nu-Edge Brackets set the standard for all metal brackets by providing the following:
Reduced friction – Using CoCr provides increased surface hardness, reducing friction forces, which are influenced by surface roughness and hardness. CoCr also prevents archwire slot collapse due to occlusal stress.
Cast vs. machined – Nu-Edge Brackets are cast rather than machined or milled. This produces an exceptionally smooth, precise archwire slot that further enhances the low-friction properties.
Low nickel content – Nu-Edge Brackets give you a worry-free, biocompatible treatment option for your nickel-sensitive patients.
Corrosion resistant – The CoCr alloy is naturally moisture-resistant.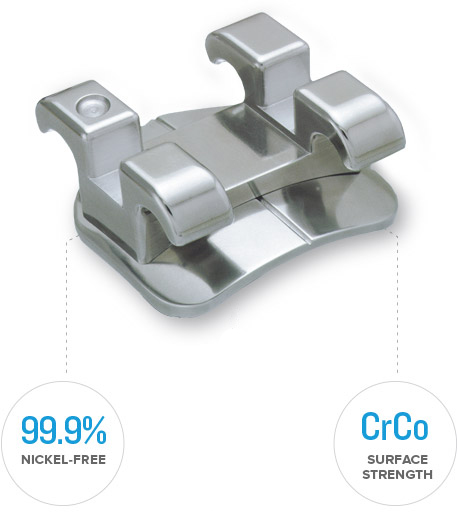 Vertical slot
Some prescriptions are available with vertical slots that accept auxiliaries up to 0.46mm (.018″). Recommended auxiliaries are power pins, rotating springs and individual root torquing auxiliaries.
Nu-Edge Cobalt Chromium Brackets are available in MBT, Roth and BioTech.

1. Redlich M. Mayer Y, Harari D, Lweinstein I. In vitro study of frictional forces during sliding mechanics of reduced friction brackets. Am J Orthod Dentofacial Orthop July 2003; Vol 124:p.69-73.
2. Devanathan, D. and Chudzynski, J. Technical evaluation of a new orthodontic bracket. TP Orthodontics, Inc., 1997.