Back to Top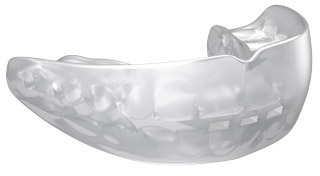 The Original Tooth Positioner. Detailed finishing offering maximum gingival stimulation.
Overview
Achieve an ABO-grade finish every time
Dr. H.D. Kesling, founder of TP Orthodontics, invented the Tooth Positioner for the sole purpose of achieving "final artistic positioning and retention." The fundamental design of this appliance helps orthodontists achieve an ABO-grade finish on a routine basis.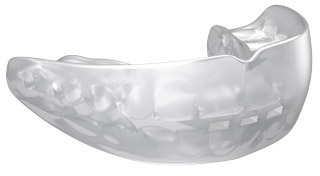 Engineering
For exceptional finishing and retention
The Original Tooth Positioner and Mini-Positioner are each custom-made, resilient mouthpieces that are constructed over a set-up and fabricated in normal hinge-axis relationship. Precision seating springs are optional for placement assistance and when additional retention is desired. Sufficient airways provide for breathing comfort and increased patient acceptance. Both custom finishing appliances:
Offer the ability to remove fixed appliances three to six months early
Close slight spaces and corrects minor rotations and buccolingual discrepancies
Corrects and relates teeth in both arches simultaneously
Ideally suited for aligner treatment by promoting an ideal occlusion and reducing the number of trays needed for refinement
Available with the following features:
Custom-made for each patient over their individualized set-up
Precision seating springs move teeth without the patient exercising into the appliance even while sleeping
Socket liners or bridges apply more positive pressure to central and lateral incisors
Molded airways for breathing comfort and increased acceptance
Less discomfort for positive results
Guaranteed for as long as you prescribe
When to use Original Tooth Positioner
Ideal for when maximum gingival stimulation is required, or an appliance is needed as a mouth guard.