Back to Top
Nu-Edge® lite Pre-Coated Brackets
The perfect combination of beauty and performance. Superior performance with greater patient comfort and small visual footprint.
Overview
The advanced mini-twin on a polymer mesh base
The Nu-Edge lite Bracket is the first orthodontic bracket to combine the strength and low friction force of cobalt chromium with the aesthetic appeal of a clear polymer mesh base. The result is an advanced design that produces superior performance with greater patient comfort.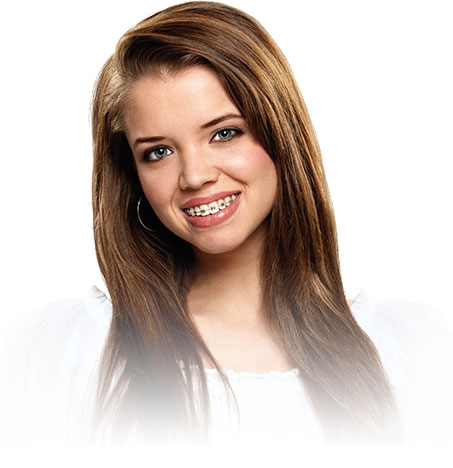 Engineering
Strong cobalt chromium bracket
The Nu-Edge lite Bracket is a strong, cobalt chromium with a polymer mesh base and comfortable low-profile design. The metal face of the bracket is made from cobalt chromium for increased strength and performance. Nu-Edge lite offers:
A small design with a clear base that provides exceptional aesthetics
A low-profile mini-twin design for increased patient comfort
Biocompatible for sensitive patients
Increased overall bracket strength provided by cobalt chromium, helping to prevent archwire slot collapse
Clear polymer mesh base
The aesthetic base allows light to fully penetrate when curing, resulting in a full, fast cure and improved bond strength. Nu-Edge lite is different from any other mini-twin design providing:
Contoured base that creates a low-profile for improved patient comfort
A polymer mesh base, exclusive to TPO®, that retains most adhesive at debond for easy clean up
Proven bond strength
An exclusive base from TPO
When it comes to bonding and debonding, nothing performs like Nu-Edge lite. That's because Nu-Edge lite Brackets feature an exclusive molded polymer mesh base that protects teeth by preventing direct contact between the hybrid and tooth enamel. The base is designed using symmetric replication technology, creating a mesh surface that will flex during debonding while retaining most of the adhesive.
Nu-Edge® lite Readi-Base® Brackets with eXact® Pre-Applied Adhesive
Efficiency, convenience and control come together in TPO brackets with eXact Pre-applied Adhesive. A distinctive X-shape holds a uniform volume of adhesive to ensure superior bond strength with minimal flash clean up around the base of the bracket. Exact delivery of the adhesive means reduced prep time, precise application, less clean up and maximized chair time.